Vitalant research and clinical trial support offers a range of assistance to investigators through the Vitalant Research Institute (VRI), our Coagulation Laboratory and Cord Blood Services. We are committed to advancing blood safety worldwide by supporting blood disease and blood safety research.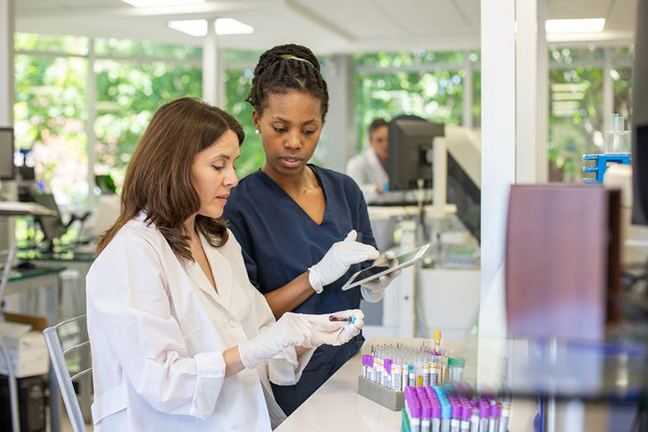 Research and Clinical Trial Support
Vitalant research support runs the gamut, from cell sourcing to education and training offerings; to core services in cell therapy, epidemiology, immunology, molecular biology, virology and tissue culture; and expert assistance in pharmaceutical drug evaluation, animal model funded research and manufacturer assay development studies.
Vitalant can also provide research grade and pharmaceutical blood and blood components and testing, processing and screening for research products.