Vitalant Transfusion Services offers its healthcare partners a full range of services and blood products for transfusion, and two different models for providing those products and services. Vitalant's Transfusion Services can be conducted inside a hospital's blood bank or externally, whatever best meets the needs of your facility.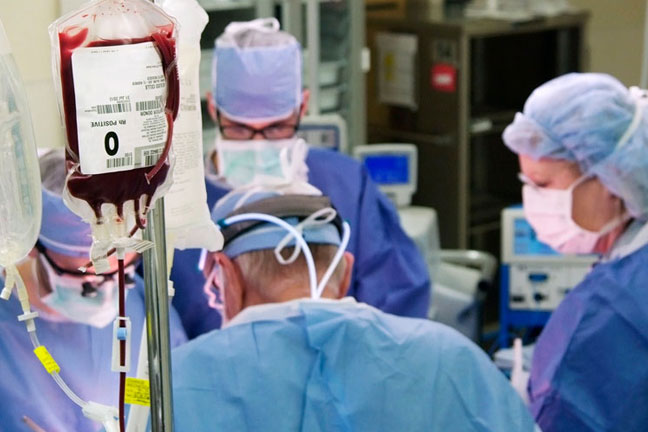 Transfusion Services
Vitalant Transfusion Services include compatibility, type and screen, and component modifications such as irradiation and aliquoting.
We can provide blood components for transfusion including leukoreduced red blood cells and platelets, plasma, cryoprecipitate and CMV negative components.