Vitalant Health offers an array of blood products and clinical services to healthcare providers nationwide, including specialty blood products, core and specialty laboratory services, clinical apheresis, medical consultation and continuing education. Our partners include independent hospitals, entire hospital networks and health systems or parts therein, clinics and doctors' offices, integrated delivery networks and group purchasing organizations.
Vitalant Health can provide everything from basic blood products and services to meet your everyday needs to rare and specialized blood products and procedures. Let Vitalant be your platelet provider for LVDS, leukoreduced and irradiated platelets, and more.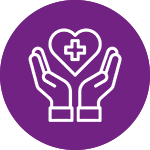 The Vitalant Health difference: Our medical directors are practicing clinicians who provide experienced interpretation of lab results and guidance in patient management. 24/7 consultation and support are a phone call away and often available on-site. We can help you resolve challenging transfusion dilemmas, both directly and through our coagulation lab, Immunohematology Reference Laboratories (IRLs), Human Leukocyte Antigen (HLA) laboratories and transfusion services.
Products and Services
Explore Vitalant's key offerings for healthcare providers using the quick links below. If you need more information or are interested in becoming a Vitalant Health partner, please contact us.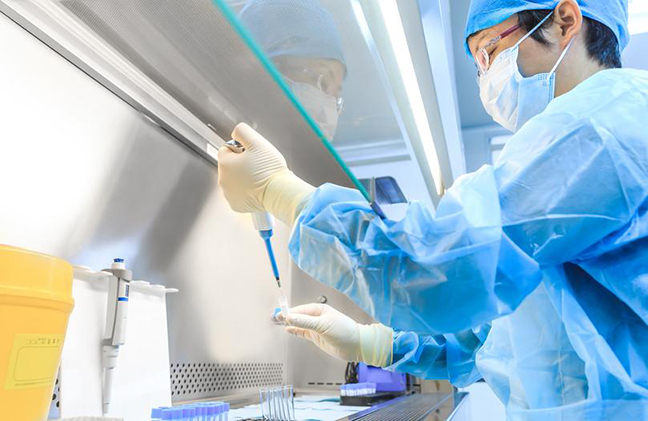 Laboratory Services
Vitalant laboratory services support health care practitioners who specialize in transfusion, transplantation and regenerative medicine. Our core lab services can support your everyday needs, while our IRLs, HLA laboratories, Coagulation Labs and Cellular Therapy labs provide solutions for some of the most complex immunohematologic compatibility cases.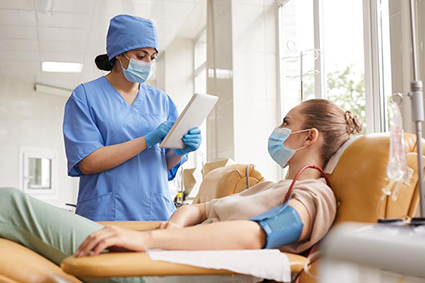 Transfusion Services
Vitalant offers two transfusion services models: Internal, operating onsite in a hospital blood bank; or external, where samples are sent for testing at a centralized Vitalant testing laboratory and then returned to the requesting facility.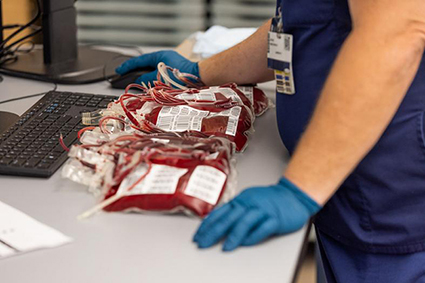 Blood Products
Vitalant is the second largest blood services provider in the U.S., routinely providing specialty blood products such as leukocyte-reduced and irradiated blood (RBC) and platelet components. This is in addition to our whole blood, red blood cells, platelets, plasma and cryoprecipitate blood products.